SDYOUNGPROS GUEST LIST AT THE PALMS IN LAS VEGAS
HEY SAN DIEGO YOUNG PROFESSIONALS:


San Diego Young Professionals now give our members access to the Guest List on Friday and Saturday Nights at Vegas' hottest spots: PLAYBOY, MOON, RAIN & GHOSTBAR at THE PALMS!!

FRIDAYS AT RAIN 

THURSDAYS, FRIDAYS AND SATURDAYS AT PLAYBOY CLUB AND MOON NIGHTCLUB





FRIDAY AND SATURDAY NIGHTS AT GHOSTBAR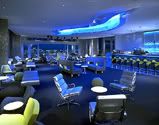 Purchase your VIP Guest List Access by using your credit card via paypal by clicking on the Add to Cart Button BELOW.

EMAIL US AT: SANDIEGOYOUNGPROS@GMAIL.COM AND LET US KNOW HOW MANY GUYS/GALS ARE GOING TO GO TO THE PALMS AND WHICH NIGHT AND WE'LL ARRANGE THE BEST DEAL FOR YOU!!!

Once you've paid, please email us at sandiegoyoungpros@gmail.com and let us know which venue and which night you and your friends would like to be placed on the guest list. Please leave your phone number also. We will send you a confirmation email verifying that you are on the VIP Guest List.
OBTAIN YOUR VIP LIST ACCESS TO THE PALMS BY CLICKING ON "ADD TO CART" BUTTON